Main content starts here, tab to start navigating
Welcome to Steins Beer Garden
We are a restaurant group created with the goal of impacting the community, elevating the culture of the workplace, and allowing guests the space and freedom to create fond memories.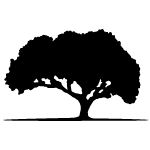 The idea for Steins Beer Garden was first conceived by founder Ted Kim in early 2006. As a Bay Area native, Ted simply wanted a new place to go to that served delicious made-from-scratch cuisine and a robust selection of great craft beer.
Without any prior restaurant or bar experience, Ted took off to Europe and became enamored with the biergartens of Germany. Drinking underneath the massive chestnut trees and engaging in World Cup banter with complete strangers (who happened to be sitting at the same communal table) became the spark for what would eventually become Steins – a place where fond memories could be built, spurred on by good food, drink, and company.
Fast forward seven years and despite more than a few bumps in the road, Steins Beer Garden of Downtown Mountain View opened its doors in March 2013 to long anticipated fanfare. Since then, the company has also taken on the mantle of hosting the official Mountain View Oktoberfest.
We are proud to be an engaged member of our communities, an active small business that supports a diverse and growing workforce, and a place that has become a reliable staple for many of our guests!
See you at the beer garden!