Main content starts here, tab to start navigating
Work with Us
Thanks for your interest in joining our team!
Steins Beer Garden & Restaurant is a large full-service restaurant located in the heart of downtown Mountain View and features an all-scratch kitchen featuring New American Comfort Food Our ingredients are sourced as locally and sustainably as possible and we are proud to only serve meat that is part of the NEVER EVER program; never treated with antibiotics, hormones, nitrates and any other chemical additive. Our bread is baked fresh daily and everything from our sausages to our pickled veggies are prepared in-house.
As COVID restriction loosen we are looking to fill out our amazing staff. Check back often as we will update this page with all position openings as they become available. Looking forward to seeing you at Steins!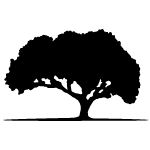 Bartender
REQUIREMENTS/RESPONSIBILITIES
- Must have at least 2+ years of professional experience.
- Knowledge and a passion for craft cocktails, beer and wine is a must.
- Applicants must be friendly, engage well with customers, and represent Steins with absolute professionalism.
- Ideal candidates are clean, punctual, proactive and take pride in their work.
Hourly Pay + Tips
Food Runner
REQUIREMENTS/RESPONSIBILITIES
- No previous experience necessary.
- Must be professional with ability to describe dishes clearly and effectively.
- Runners must be organized with attention to detail.
Hourly pay + tips
Host
REQUIREMENTS/RESPONSIBILITIES
- Must have an approachable and friendly attitude
- Experience recommended but not required
- Roles includes answering calls, making reservations, working with managers, monitoring the floor and ensuring guests are greeted and sent off warmly
- Applicants should be able to multi-task well and represent the restaurant in a professional and courteous manner
- Possibility for upward mobility
Hourly Position with Tips
Server
REQUIREMENTS/RESPONSIBILITIES
- Must have at least 1 - 2 years experience, a quick learner and passion for great food and beer
- Must be able to work in high volume, fast-paced environment
- Applicants should be comfortable handling larger parties and multiple roles
- Must be clean, presentable at all times and professional
- Customer service skills are absolutely required, we're looking for qualified, friendly and smart employees
Hourly Position with Tips
Prep Cook
REQUIREMENTS/RESPONSIBILITIES
- At least 1 - 2 years experience working in a busy kitchen
- Must have proper knowledge in cooking skills
- Must be clean, professional, adhere to quality
- Must know the proper methods for operating kitchen appliances, stations or be willing to learn
- We are happy to offer training for eager applicants wanting an opportunity to show their ability
-We are a merit based operation. Those that show hard-work and ability will be given ideal shifts/higher pay
Hourly Pay: DOE
Line Cook
REQUIREMENTS/RESPONSIBILITIES
- At least 2+ years experience working in a busy kitchen line
- Be comfortable working in a fast-paced environment
- Must be clean, professional and have a passion for producing good food
- Must have basic cooking skills and willing to learn and meet the standards of our operation
- Must know the proper methods for operating kitchen appliances, stations or be willing to learn
- We are happy to offer training for eager applicants wanting an opportunity to show their ability
-We are a merit based operation. Those that show hard-work and ability will be given ideal shifts/higher pay
Hourly Pay: DOE