Dining to Stop AAPI Hate
April 14, 2021 11:30 AM until April 15, 2021 11:30 PM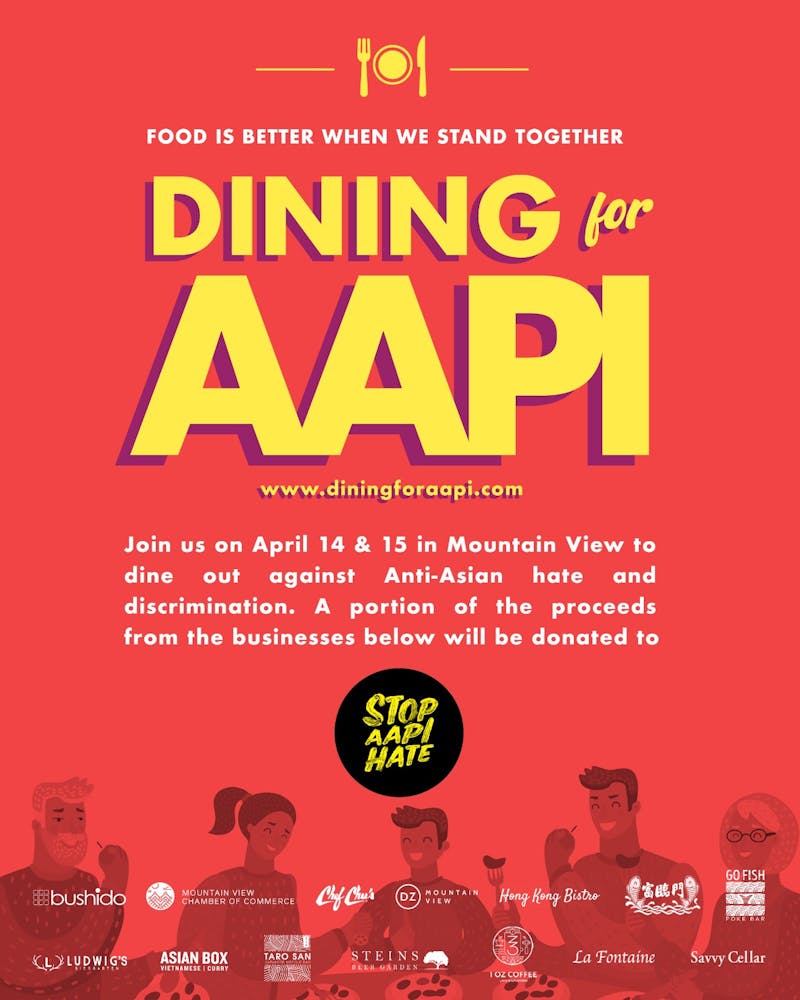 Join us on April 14th and 15th in Mountain View, CA to dine out against Anti Asian hate and discrimination. A portion of the proceeds from the businesses listed will be donated to the www.stopaapihate.org foundation.
With the exponential rise of violence and hate in our communities, now more than ever we need to unite. What better way to share the love for each other than over a good meal. Food tastes better when we stand together.
April 14th & 15th will be just two days toward us seizing the narrative that hate and discrimination of any kind are not tolerated and that we as a community will rise above it.
*Participating Businesses*
Mt View Chamber of Commerce
Bushido
Chef Chu
Fu Lam Mum
Doppio Zero
1 oz Coffee
Go Fish
Hong Kong Bistro
Asian Box
Ludwig's
Steins Beer Garden
Taro San
La Fontaine
Savvy Cellar
www.diningforaapi.com